Korseby Online - GNU Plot
About GNU Plot
GNU Plot does a lot of things. But for some special cases you need some tricks to get things to work.
Having A Nice Plot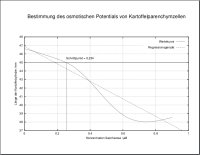 A Sample Plot
I have prepared a template which I'm always using when I'm starting a new plot. In this template I have prepared all the things which I'm using most.
Special Characters
Sometimes you need some special characters (e.g. the sign for micro is commonly used). Below is a little table which lists the codes for some:
Tilde: \176
Mikro: \265
Ae: \304
Oe: \326
Ue: \334
sz: \337
ae: \344
degree: \360
oe: \366
ue: \374
Download the GNU Plot Template
You can download the whole template here.
License
The Korseby Templates are completely free.
Changelog
I'm using those templates since 2002. A lot of modifications were made over the years. Here you can find only the latest additions and changes:

1.0: (Jan 29 2006) initial release